About
What we do
MG Interiors provides high-quality, exclusive interior architectural and design services for private and commercial projects in London, the UK and across Europe.
Whether a home or investment development, we seek success in achieving your project aims, to both achieve sophistication, elegance, practicality, and comfort, while maximising the value created. We tailor every space to suit your way of living to accommodate your own vision and personality; or, for developers, the target demographic of your project.
Our past projects include private villas, apartments, family homes, luxurious residences, boutique hospitality projects including private members clubs, retail and commercial projects in the UK, Germany and the South of France.
We provide interior architectural expertise in first-stage concept design, overall spatial planning, design and development of entire interior schemes and layouts, bespoke furniture design, down to the detailed design and specifications of all areas.
For interior design, we design the entire furniture and fittings schemes; specify goods, specialist services, materials, fabrics, art and design items; and procure from trusted suppliers. We deliver stunning design solutions within deadlines and budgets.
Who WE are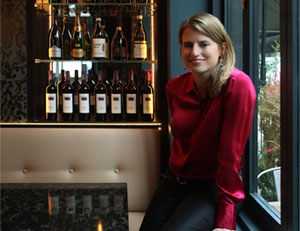 Founder and Managing Director, Maike Korsanos, has, for more than fifteen years been working as Interior Architect and Designer in the high end residential sector for developers and private clients.
During this time, the variety of projects she has been involved with have demonstrated her versatility and celebrated success working for developers on both small and large-scale projects.
Maike has gathered professional experience working in New York, Munich and London. She was a founding partner of Millier London and previously led projects for award winning design practices such as Helen Green Design, Trevor Lahiff Architects and Anoushka Hempel Design.
Maike has a Masters in Interior Architecture from Wismar University, Germany, which consists of an engineering-equivalent qualification from Germany.
© 2018 Maike Gruna Interiors